Featured Artist
Rebecca Borrelli
Don't be fooled by Rebecca's artist statement, these "doodles" are whimsical but very calculated pieces of artwork. She is able to grab her ideas instantly and transfom the into these well-defined beautiful pieces of artwork. Her use of color and typography is absolutely amazing. She chooses her quotes wisely based on what she is observing. I highly recommend visiting her Etsy Shop and following her on Facebook.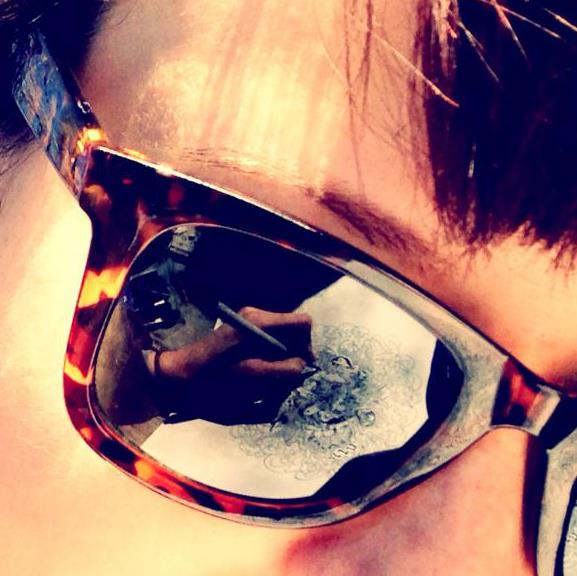 Artist's Statement:
In the dictionary the definition of "doodle" is defined as:
1.) to scribble idly.
2.) to waste time in aimless or foolish activity.
Doodling is what people do during boring lectures or long business meetings.
Doodling is rarely connected to fine art because the connotation is that it's mindless.

Well YEAH.
The irony (for me at least) is that many of the greatest ideas and neatest creations come when the mind gets out of the way. For me, there's sustainability to doodling. A doodle starts with one mark. Then that mark dictates what goes next... and then those two marks dictate the next. Doodling is a team effort between the lines and myself. It's a conversation. Of course that sounds elusive unless you doodle for yourself. Try it and you'll see what I mean.

I was an elementary art teacher in Ohio for 5 years before moving to Austin to attend UT's graduate program in Art Education. I resurrected high school doodling patterns in bed each night in order to save my thesis-racked brain. A few people asked if they could buy those doodles so I set up a web site. The rest has been (as the colloquialism goes) history… and a fun-filled one at that! I post a new doodle each week to my website.

Visit Rebecca's Website
Visit Rebecca's Etsy Shop
Contact Rebecca via Linked In
Follow Rebecca on Facebook
Follow Rebecca on Pinterest